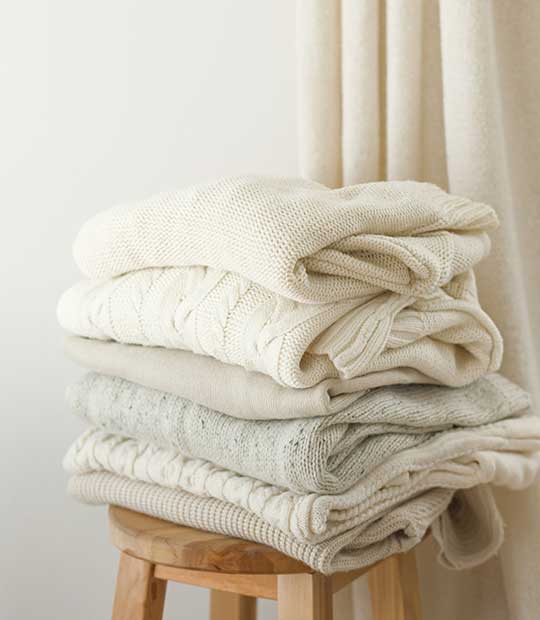 Texone Group wants to be a one-stop shop for all your flat knit requirements. We try to anticipate our proposals to your requests.
Our development team is constantly creating new qualities, seeking to adapt our offer to the fast pace of the fashion industry and to always be at the forefront of the knitwear market. With different materials, compositions, and constructions, we are able to offer our customers a wide range of possibilities for the creation of each garment.
Characteristics Of Our Products
Frequently Asked Questions
Through fully audits, we have obtained certifications over our facilities, supply chain and products. We comply to the strictest regulations through all our development and production process, from fiber sourcing to delivery. Some of our certifications are Inditex Join Life, Inditex Social A, GRS 4.0, BCI, OCS or BSCI.
We are committed to adapt our supply chain process and standards to ensure we comply with the major sustainable regulations and certifications. Our best practices to lessen the impact production has over the environment are the following: seeking energy and water efficiency, minimum use of chemicals, reducing the carbon footprint as well as the wastage disposal, use of eco-packaging and extending the garments lifecycle.
Our development team has sourced and created over 50 exclusive qualities. These offer a commercially viable solution, with certified supply chains and ready for development for you.
Before production starts, we develop different prototypes and samples for you to approve. By working together in the design, fit, qualities, and size sets we will make sure we produce exactly what you are looking for.
Right now, we are focusing our efforts in already established brands and retailers. We work with some of the most well-known names in the textile industry, adding up a broad portfolio of international clients.
We are currently looking for new opportunities in the European market. If you are a brand, sales representative, or a textile agent, we encourage you to contact us with your project and collection specifics.
Get a Consultation From Texone Group